Wildlife and habitats are declining at an "unprecedented" rate worldwide which directly threatens human beings, a major new study has warned.
Up to a million species of plants and animals are at risk of extinction, a greater number than ever before in human history.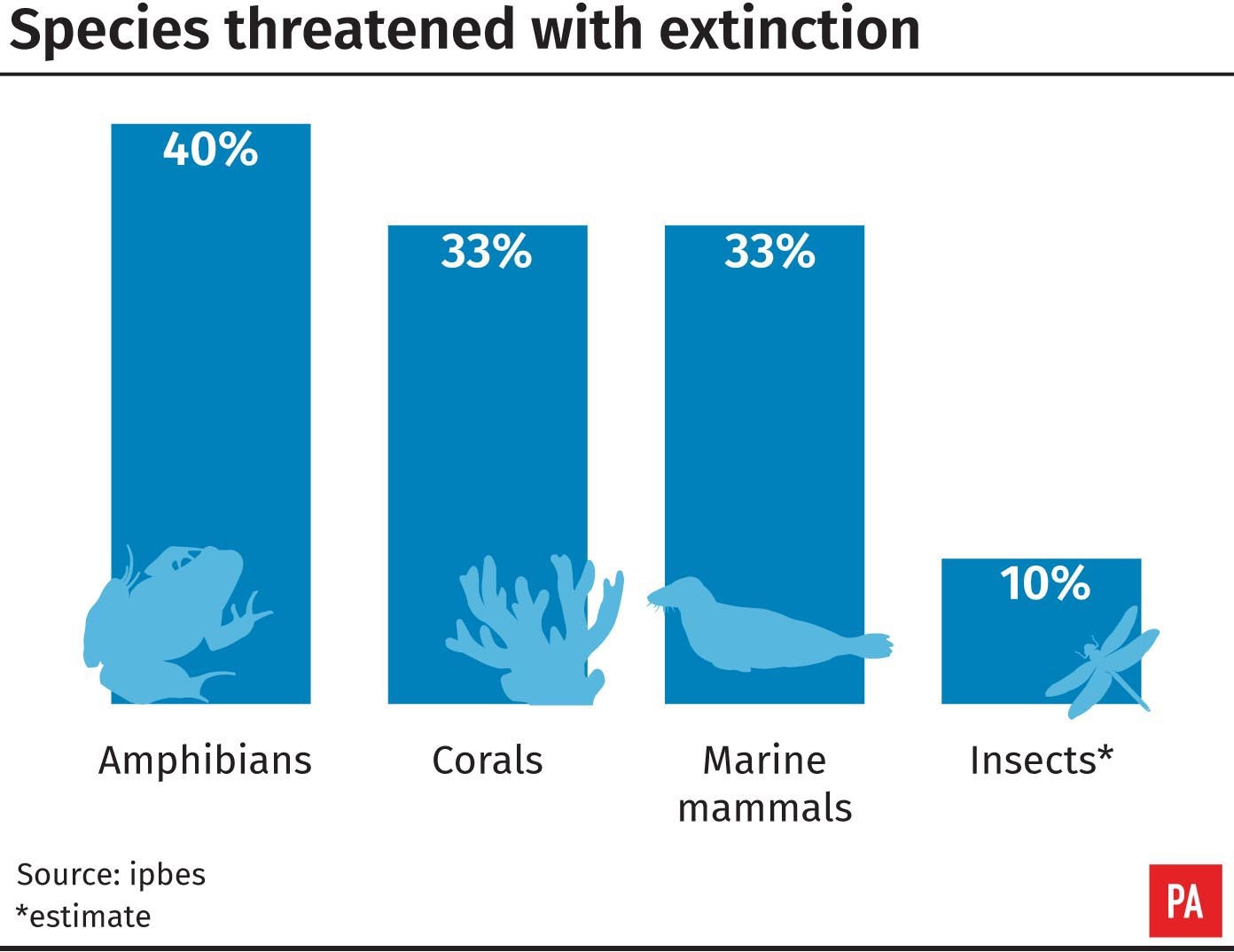 The three-year global assessment on the state of nature from the Intergovernmental Science-Policy Platform on Biodiversity and Ecosystem Services (IPBES) has involved more than 450 experts from 50 countries.
The biggest cause of wildlife losses is change to the way land or marine environments are used, followed by direct exploitation of animals and plants, climate change, pollution and invasive species.
Three-quarters of the world's land has been "significantly altered" by human activity, with forests cut down and grassland ploughed up for crops or livestock and the spread of cities, industry and infrastructure such as roads.
Plastic pollution has increased 10-fold in the seas since 1980, harming turtles, seabirds and mammals, fertiliser run-off has caused "dead zones" in the oceans, land is becoming less productive, and the loss of pollinators puts crops at risk.
"This loss is a direct result of human activity and constitutes a direct threat to human well-being in all regions of the world."
source: https://www.irishexaminer.com/breakingnews/world/nature-declining-at-unprecedented-rate-un-study-warns-922301.html
See: DOTEATCOO
Tags: nature