The Transiting Exoplanet Survey Satellite began taking pictures of stars more than 15 months ago.  It is now 2/3rds finished looking at the local sky.  (17 of 26 sectors observed).  Although it has identified over 1500 objects of interest, so far there have only been 37 confirmed planets discovered.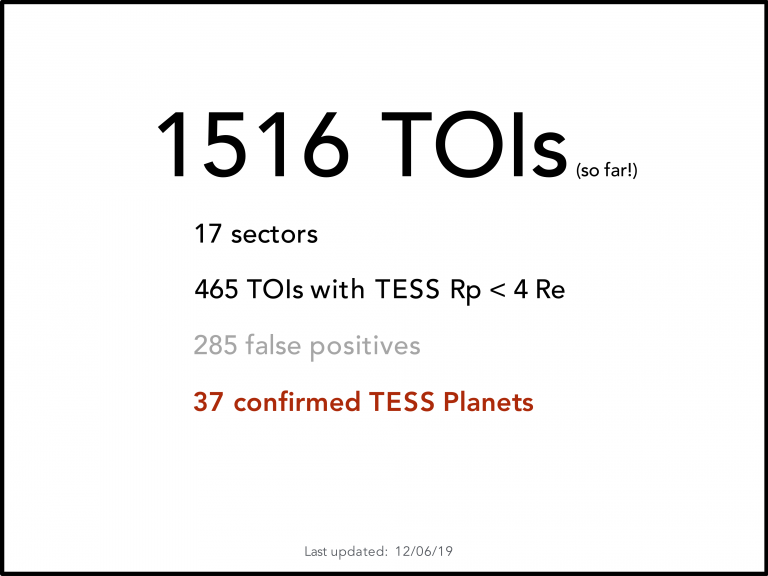 KEPLER on the other hand, discovered over 2,600 exoplanets.
My conclusion?  KEPLER is KING and we should build and launch a few more of them.
Since the DRAKE equation has been solved years ago,
https://gregdougall.wordpress.com/2018/10/16/drake-equation-beats-fermi-paradox/
N = 2,630,000
we still need to identify 55,000 more exoplanets in order to reach the statistical odds of finding a world with advanced intelligent life.
(2.63 million highly developed civilizations (1 in 59,316 star systems like ours host evolved human life)
The CHEOPS satellite, built by Swiss nerds, will try to calculate the densities of known exoplanets.  A secondary mission will be to try and spot potential clouds or atmospheres of local exoplanets, but it does not have a spectrometer on board.  What it will find remains to be seen.